Janet L. Williams, Environmental Research Technician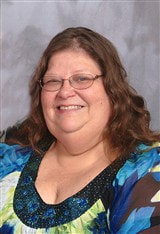 Janet L. Williams is dedicated to maintaining environmental cleanliness. In her current position as an environmental research technician with the DuPage County public works department in Wheaton, Illinois, she utilizes her expertise in geographic information systems to ensure that her goal is pursued on a daily basis. Ms. Williams transfers hand-drawn maps to current geographic information systems and computer storage, and handles the public works department's lead assessments and acquisitions. Ms. Williams is proud to be able to assist in the enhancement of the environmental field through her work, and works hard to improve the environment every day. In her community, she is recognized for taking all of the sewerage maps and converting them to geographic information systems. She is one of the only women in her line of work.
 
Ms. Williams earned an Associate of Applied Science in architecture, as well as an associate degree in computer science, and an associate degree in geographic information systems from the College of DuPage. She also completed coursework in cooking at the reputable institution, and received a certification from the Homeland Security Community Emergency Response Team, a certification in legal issues and practical considerations from Lorman and a certification in law of easements. Ms. Williams' devotion to learning and growing as a professional has led her to earn a certification in principals of real estate acquisitions from the ROW Association, a certification in first aid and CPR, and a certification in geographic information systems. Ms. Williams has a wide array of experience in varied industries, and continues to grow and learn on a daily basis.
---
For more information, please contact Janet L. Williams.
Janet L. Williams is the environmental research technician at the DuPage County Public Works Department. She manages account assets, creates maps in accordance with geographic information systems parameters and coordinates and maintains the public works department's historical information, among many other things.
​
Ms. Williams is a member of the National Association of Professional Women and the International Right of Way Association. She is also a recipient of the Garden of the Year Award and an award from the Glen Ellyn Park District, as well as an award from School District 41 for her hard work. Ms. Williams supports Churchill School Olympic Day, the Churchill School Environmental Club and Committee, and has been a Scout Leader for the Girl Scouts of the United States of America for more than 20 years. She became involved in her profession after attaining an assistant Girl Scout leader position, when she began to work with the environmental side through the school district and became employed by the County of DuPage Public Works Department. Ms. Williams feels honored to have passed on knowledge and opportunities to the Girl Scouts, school and club students throughout the years. In her spare time, Ms. Williams enjoys flower and vegetable gardening, decorating wedding cakes, making candies, cooking, conducting cooking classes and sewing. She got involved in her field due to her time with the Girl Scouts, where she planted gardens and patented a wheelchair design.